Welcome to Bourhill Plastic Surgery!
.
Botox in Northport, NY
.

.
Huntington – Long Island, New York Cosmetic Surgeon
.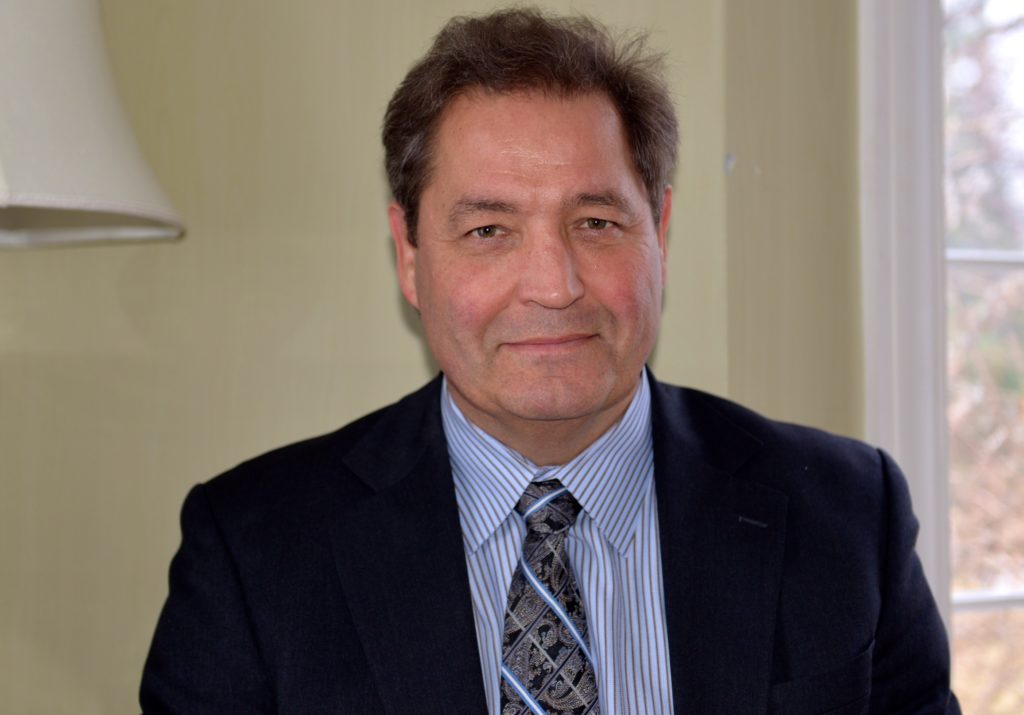 Dr. Bourhill, a cosmetic surgeon in Huntington, NY became board certified as a General Surgeon before becoming board certified in Plastic Surgery. He and his team of the surgeons on Long Island have been in private practice for the past 30 years on Long Island with a special interest in breast surgery, skin cancer surgery, botox in Northport, NY and body contouring. Patient safety and compassionate care are priorities that are emphasized in both office-based and hospital settings. Minor procedures are performed in the office under New York State DOH guidelines. More involved procedures are performed in a hospital or Surgicenter setting.
.
Hospital Affiliation:
Huntington Hospital
.
Memberships:
Dr. Bourhill is a member of the American Society of Plastic Surgeons and a fellow of the American College of Surgeons. He received his medical degree from the University of Cape Town, and post-graduate surgery training at SUNY Stony Brook followed by additional Plastic Surgery training at Nassau University Hospital/LIPS/ North Shore LIJ and Winthrop University Hospital.
He has been in private practice in Long Island for the past twenty years. His residency training for plastic surgery was performed at SUNY Stony Brook (Surgery) and the LIPS Plastic Surgery Program, through Nassau County University Hospital, with affiliations at North Shore and Winthrop.
.
Please be sure that whether you're considering a facelift, breast augmentation, or liposuction, you'll be treated with precision and care at the plastic surgery office of Dr. Ian Bourhill.
Eyelid Surgery in Northport NY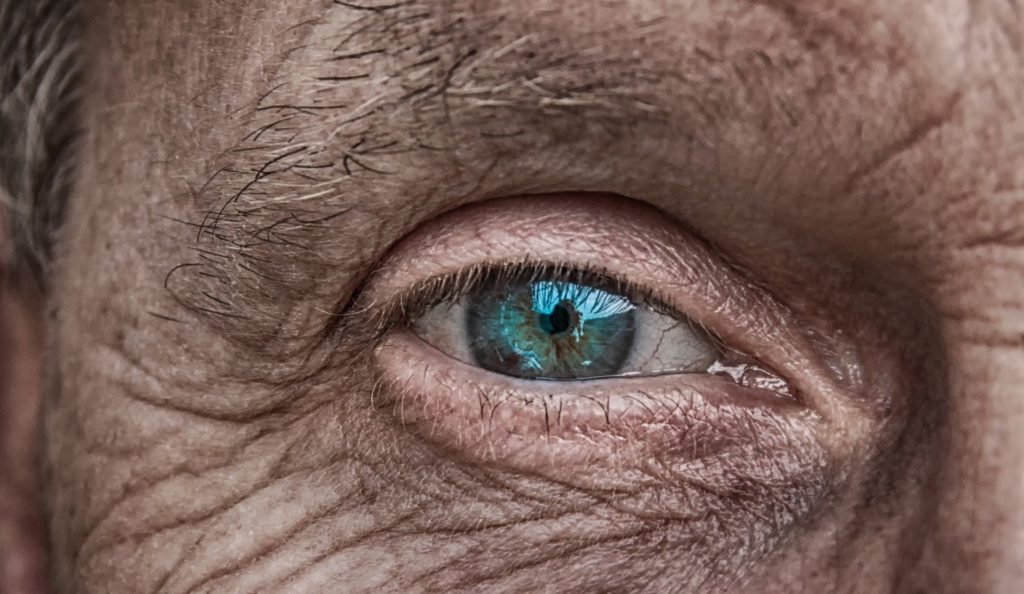 Blepharoplasty is the solution you may just have been looking for! It is a kind of surgery performed on eyelids for both vision and cosmetic reasons. At Bourhill Plastic Surgery, we pride ourselves on providing the sensitive, personal care you deserve when looking into an botox in Northport, NY.
Are You Looking For a Change?
As skin ages, it loses its elasticity, and that coupled with the natural effects of gravity cause skin to pool and collect along the top and bottom of your eyelids. Excess skin on the lower eyelid can stretch and leave wrinkles, while the skin on your upper eyelids can begin to fold over your eyelashes, disrupting vision.
Do unwanted bags and loose skin affect your confidence? Look into an eyelid lift. If you are looking for that extra boost and want to improve your confidence an botox in Northport, NY at Bourhill Plastic Surgery may just be the place for you!
Before going in for your procedure for an botox in Northport, NY, be sure to discuss your expectations for the procedure and look over before and after pictures so you can get an idea of the procedure and your expected results.
How Does an Eyelid Lift Work?
Eyelid lift surgery or Blepharoplasty is when the Doctor performs a minor procedure directly on the skin around the eyes. You can have one done specifically on the upper eyelid, lower eyelid, or both. The procedure can treat the following:
Bags under the eyes
Drooping lower eyelids that expose more of your eyeball.
Excess skin around the eyes
Fatty deposits
An incision can be made on the upper eyelid, it is nicely hidden away in a crease of the eye. Then fatty deposits are either removed entirely or repositioned. In the lower lids incision can be made on the inside of the eyelid to hide any incision points and there the surgeon can once again remove fatty deposits or rearrange them. The incisions are either closed with tissue glue or sutures and even sometimes in the lower eyelid section, no closing of the incision is even needed.
Botox in Northport, NY
You can see the results of the surgery rather quickly, with only slight bruising and swelling needed to go down. Be sure to follow up with your surgeon after the surgery. Get an botox in Northport, NY with Dr. Ian Bourhill, a member of the American Society of Plastic Surgeons, and over 25 years of experience you know you will be in good hands.
.
HOW CAN BOTOX IN NORTHPORT, NY HELP YOU?
.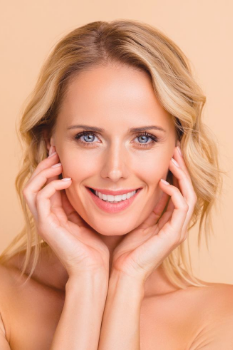 Botox is a drug that when used correctly and in a correct manner, can have beneficial cosmetic effects in people. While botox is derived from a deadly neurotoxin, studies show that in the correct uses it is safe to use and has only a few potential side effects. With the right application, Botox is used to treat some muscle conditions and reduce cosmetic irregularities such as wrinkles. To learn more about Botox, and how it can help you, reach out to us at Bourhill Plastic Surgery for Botox in Northport, NY.
.
What Does Botox Do?
Botox is a neurotoxin, meaning that it affects the nervous system in your body. It disrupts the nerve signaling in the area it is applied, giving numbing, paralyzing, or weakening effect to the applied muscles. Specifically, Botox stops the nervous release of acetylcholine which is responsible for the contraction of muscle cells. To see how Botox can help you, contact us at Bourhill Plastic Surgery for Botox in Northport, NY today.
.
Uses for Botox
The main uses of Botox are cosmetic effects, such as reducing facial wrinkles. The effects of Botox are only temporary, lasting from three to twelve months. Some of the more common cosmetic applications of Botox include frown lines, or glabellar lines, wrinkles around the eyes known as crow's feet, creases in the forehead, lines in the corner of the mouth, and even cobblestone skin on the chin. While some people also use Botox in Northport, NY to treat other cosmetic problems, they have not all been proven effective or there has not been enough evidence to support those uses.
.
Additionally, there are medical conditions related to muscle contractions that can be treated with Botox in Northport, NY. By interrupting the nerves and stopping the release of acetylcholine, Botox treatments can help with:
.
Strabismus, or crossed eye syndrome
Blepharospasm, or eyelid spasms
Neurological movement disorders such as Cervical Dystonia
Hyperhidrosis
Overactive bladder disorders
.
In addition to these, there are some conditions people use Botox to treat, but it has not been a proven treatment. These uses are called off-label treatments. Some examples include vulvodynia, psoriasis, alopecia, and a few others.
.
Botox in Northport, NY
.
The procedures for Botox treatments are fairly simple and pain-free. A mixture of Botox and saline are injected directly into the affected area, and from there it can take 1 to 3 days for the treatment to take effect. If you want to know how Botox can help you in your life, reach out to us at Bourhill Plastic Surgery for Botox in Northport, NY and see how we can help you!
.
Non-Surgical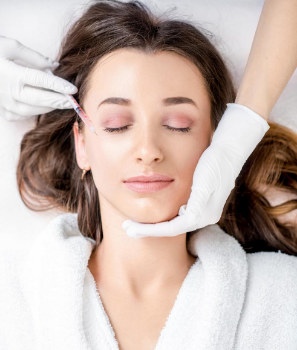 Minimally invasive treatment is something our team at Bourhill Plastic Surgery specializes in. We understand the importance of looking your best while also trying to avoid surgical intervention. Our non-surgical treatment methods come with fewer complications than surgery would, as well as helping to refreshing and restoring our patients with no downtime. Some examples of the non-surgical options we have to include:
.
.
Wherever possible we try to limit surgical procedures to less invasive, non-surgical solutions while obtaining maximum results. Dr. Bourhill's philosophy is: Less is More!
.
Contact Us Today!
.
If you're interested in non-surgical options for your condition, make sure Bourhill Plastic Surgery is your first call. Our team will walk you through the options you have, and help determine which procedure is best for you. When you're looking to eliminate any of the below from your life, Dr. Bourhill will help you do so:
.
Sunspots.
Wrinkles.
Crow's feet.
Migraines.
Excessive sweating.
Muscle spasms.
.
Don't delay in seeking out the care you need. Contact us today and learn more about what we can do for you.
.
Contact Us For Botox in Northport, NY
Please feel free to contact us at 631.424.4026 or send us an email by filling out the form below.
We hope to hear from you soon!
.